Welcome to the Dream League Soccer 2017 Wiki!
Edit
This is the number one wiki for the hit game Dream League Soccer! Join if you love Dream League!
Here you will find:
Discussion
Tips
Players and articles
and more!
About Dream League
Edit
Dream League soccer is one of the best soccer 'sim' games right now. The newest version, Dream League soccer 2016, now just called Dream League soccer, was released worldwide by First touch games on February 25, 2016.
The game is a dynamic game in which you control your team against other teams, and play against them to win. You are also the manager of your Dream team, and can buy, sell and trade players to gradually improve your team. There are six divisions in Dream League. Academy division, which is the first and lowest division, then division 3, 2, 1 and the Junior elite and the elite division. The goal is to get your team to the elite division, and if you win that division, you face the All stars team, then if you win you go to the International cup, and if you win there you move on to the All stars cup. If you win there, the last and greatest challenge is facing the very good team First touch united, with players representing the real designers of the game. Then after that, the cycle repeats; you go back to the elite division.
Dream League has received a very good response since its release. It has over 50 million downloads on the Google play store alone, and has a Google play store review average of 4.5 out of 5 stars. In 2016, it was nominated as one of the best games in the Google play store.
If you have not started playing already, we would definitely recommend it-It's lots of fun!
Editing the wiki
Edit
We would love it if you would help us edit and create more pages on our wiki! Just remember to be respectful and do the best work you can do!
*This is a wiki, please refrain from making opinionated posts. Thanks!*
Latest activity
Edit
Photos and videos are a great way to add visuals to your wiki. Find videos about your topic by exploring Fandom's Video Library.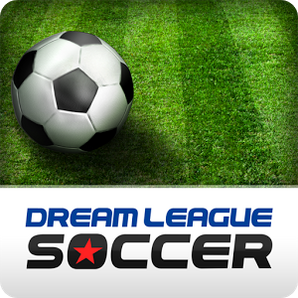 Community content is available under
CC-BY-SA
unless otherwise noted.